Setting up an eCommerce site online is one of the best ways to consistently make money online. The key to its success is online traffic, and the best long-term way to ensure traffic is through eCommerce SEO.
According to the Search Engine Journal, 93 percent of online activities start through a search. Here is a complete guide to ecommerce SEO on what you can do to leverage an effective ecommerce SEO strategy for your site and drive more targeted, organic search traffic and buyers to your site:
What is Ecommerce SEO?
SEO in ecommerce stores is one way to make your website rank in the search results. When a website is visible on search engine result pages, it has a great chance of receiving traffic and visitor-to-buyer conversion rates. The higher your website ranking, the better traffic and more customers you can get.
To increase the ranking of your ecommerce website, you need to optimize it for search engines. You can do that by using high search volume keywords, building a good ecommerce site structure, and ensuring that it's mobile-friendly. While there are other ways to get more traffic, such as a paid search, Ecommerce SEO is an effective method to boost your website ranking.
Basic Benefits of SEO on E-commerce
Search engine optimization for e-commerce sites has various benefits:
Primarily, an ecommerce SEO plan helps the company save a lot of money as SEO has the highest ROI among all marketing channels in the ecommerce space.
An SEO-optimized store will gain organic, relevant traffic from search results in multiple stages by targeting top-of-funnel search queries and thus create awareness about the store's brand, down to bottom-of-funnel queries (transactional keywords) users use when they are about to convert into buyers.
SEO also enhances the e-commerce site user experience, due to the fact that good rankings require great usability and site performance, as well as mobile-friendliness when browsing.
Ecommerce SEO is different – here are a few of the most common issues
SEO for e-commerce sites can be quite different from the SEO best practices one might want to pursue on blogs or corporate websites. Apart from the fact that on ecommerce websites, products get shuffled and added all the time, there are a few other SEO issues specific to the e-com space:
The Propensity to Use Duplicate Content
One of the major reasons an e-commerce site doesn't gain enough organic traffic is using duplicate content. The e-commerce site's nature and structure make it susceptible to having multiple URLs basically showing the same or very similar content. Google doesn't ban duplicate content and give penalties for it. But this kind of content will still have a negative impact on your website ranking. When multiple versions of essentially the same content get indexed, the result is wasted crawl budget and duplicate page content issues.
Fortunately, there are ways to prevent your website content from being identical. Here are a few solutions that can be considered, depending on each specific case:
Robot.txt file, or robot exclusion protocol, is a file that tells web robots which parts of your website they can crawl. Its main purpose is to prevent getting too many requests on a website that can cause it to overload. But you can also use it to tell search engine bots which ones they can and cannot access within your site. To prevent duplication issues, you can use the "Disallow" command and block the crawlers from accessing certain parts or your pages.
Actively no-indexing certain URLs
Google can use duplicate content to manipulate a website's ranking. To avoid duplicate page content issues, you have to ensure that you keep no-indexing your URLs. It will prevent Google from adding your content to the index despite being able to read through your pages.
Go through the reviews and comments and choose which ones to keep.
Sometimes, some individuals copy and paste comments from site to site or page to page, making them identified as duplicates by Google. While you can't control what reviews or comments your clients will leave on your website, duplicate content can still affect your ranking. So, you might want to go through your reviews or comment sections and tell Google which part to ignore and not.
Another way to prevent Google from seeing your pages as duplicates is by using canonical tags. They can give Google a hint on which version of the URL is the main one and what should be recognized as the original.
Using Product Descriptions from Manufacturers
Most ecommerce stores – especially in the early stages – use their product manufacturers' product descriptions directly in their own store. This practice is frowned upon by search engines as it produces hundreds or even thousands of different websites with the exact same content.
Apart from the obvious ecommerce SEO issue with duplication, most descriptions are not written properly with the goal of selling the product, but rather mention its benefits without any further copywriting essentials. When site owners don't pay attention to the flow of the content, they don't only make their ranking lower and make it hard for the existing visitors to comprehend the content and lose interest.
The solution: An eCommerce site owner always produces original, fresh content for every product and stays away from existing content. Search engines have become better and stricter in kicking out sites due to duplicate content and content scraping. Also, since BERT, they got much smarter in understanding the meaning depending on the respective context, which again stresses the importance of counting on professional copywriters' skills to develop optimized descriptions.
In cases where no original description can be written (or may still be in process), an idea could be to no-index those URLs until the description is ready.
Not Considering the Search Volume When Optimizing Product Pages
It is paramount to consider the demand (search volume, check e. g. with semrush) as well as search keywords that online users type on search engines whenever title pages, meta descriptions, product descriptions, and headlines are written.
We often come across important pages like product and category pages that clients want to see the ranking for search terms that are hardly being searched for. Extensive ecommerce keyword research is essential for any ecommerce website!
You can use google keyword planner to find keyword ideas, like a long tail keyword and target keyword, for your product or category pages.
Apart from the keyword research, here are some of the On-page SEO for eCommerce techniques that can do to optimize product pages to improve search engines results:
using model numbers in title tags and H1 headings
filling out the image alt tag information
No keyword stuffing on pages on your site with the same keywords
using brand names in title tags and H1 headings
not using iframes and schema markup to showcase content as they won't get crawled by Google's search engines
making sure there is good + enough content on the product page
Include a primary keyword in your title tags and meta descriptions

The Use of Non-Unique Titles
A page's title tag is probably one of the most important on-page elements of a URL. Not only is it decisive for a search result's click-through-rate CTR in search engine results (SERPs) – Google also takes it into account to check what the overall page's content is about.
Make sure to have a unique page title and try to avoid identical values in your eCcomerce websites, even though this might be difficult when dealing with similar product names from the same brand.
Research has revealed that most online shoppers use key phrases when they search for items or services online instead of single keywords.
A wise technique for you to nail down the right target keywords is to survey the customers and find out more about the language they use when searching for or talking about the items you sell on your eCommerce store.

The Absence of Sharing Functionality
It is a grave error not to include Like, Tweet, Pin, or StumbleUpon buttons on the page. Be aware of the personas you are targeting to decide the social networks that you are going to feature – the persona must be based on your core product offerings, e. g.:
for household items and appliances, include a Pin button since most patrons of these products are on Pinterest.
if you are selling tech products, you can put a "Tweet" button since most of the tech buyers and Apple users flock Twitterland.
Always tie in the specific audience to feature the particular button that suits them best. It's better to simplify things using personas. Spamming the web pages with Share buttons can only decrease the impact of the company's call to action of the "add to cart" button.
Not Having Crucial Technical Elements on the Site
Having a website alone for your store won't give you more sales. There are important factors and elements you need to include to ensure that it will help you convert. Some technical elements must be found on the page on your site, such as:
301 redirects in case a new product has been taking over another product's role
appropriate canonicalization to make sure Google indexes the right version of the URL
use dashes instead of underscores, make sure that under case letters are used in the URL
not use URLs based on a certain date or time
make category pages evergreen as they might be your primary landing pages
never stack redirects (one is more than enough)
avoid content duplication (and very similar content versions)
use Google's search console to be aware of any technical issues on your site Google might have found to solve them as soon as possible
The ecommerce SEO Site Audit
To maximize the impact of SEO efforts on any ecommerce store, it is crucial to know the site's specific situation in SEO best practices. You can do this through the aid of an e-commerce SEO website audit, which
checks the health of the site
prevents spams from wreaking havoc on the site
gives suggestions on how to structure the content in a better way
lists hints on how to improve usability and load times to improve site speed
Provides an ecommerce SEO checklist about actionable steps to take in order to improve your site's overall rankings and performance
performs a comprehensive keyword research
gives you an idea of what's working in search results for your e-commerce competitors
etc.
While it is possible to do an SEO audit on your own, you might be better off saving on all the tools necessary and hire a professional SEO agency that already has both, the SEO tools and the necessary experience on how to use them.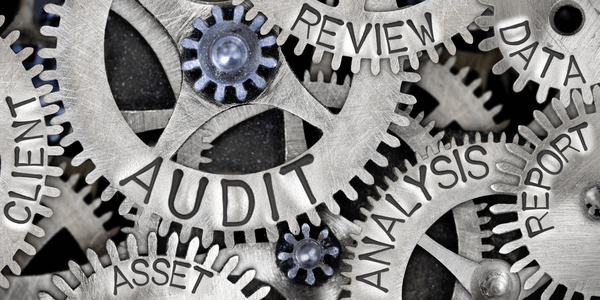 To get a first glance, there are also some free tools available, such as Browseo, Majestic, Google Analytics, Google Search Console, SEO Report Card, and the MOZ's Crawl Test Tool.
Ecommerce Platforms and SEO
To ensure that SEO is easily implemented on your e-commerce site, it is important to choose the most appropriate and beneficial e-commerce platform. There is a variety of platforms and tools you can use to increase your ranking and achieve your sales goals.
In the following, we list 3 of the top e-commerce platforms available for any online entrepreneur. These are Magento, Woocommerce, and Shopify:
Magento
This e-commerce platform is designed using open-source technology. It provides online entrepreneurs with a flexible shopping cart system, control on the online shop's look and functionality, and powerful content marketing for eCommerce, SEO, and catalog-management tools.
It is designed to be used as an application by any individual who is not a developer. It has other valuable benefits namely effective and cost-saving programs that enable discounts and promotions when checking out, easy installation and additional layouts and plug-ins, offers more than 50 payment gateways, and offers highly scalable e-commerce solutions. 
Shopify
Shopify is probably the best and easiest e-commerce platform for online stores that only require minimal configuration. These are several benefits to using Shopify:
it is unsurpassed in its visual appeal
it's easy to install and use
it has powerful loading speed and powerful marketing tools
it has never gotten hacked
it is mobile-friendly
it allows for easy payment
it offers excellent 24/7 customer support via live chat, email, and phone
and it is SEO friendly up to a certain extent

Woocommerce
Woocommerce is an open-source e-commerce WordPress plugin that is intended for small to large online businesses. There are multiple reasons to use the WordPress plugin for your e-commerce store. It looks professional and highly secure, although WordPress historically has been one of the platforms that gets the most hacking attempts.
Woocommerce makes website analytics easy since it has built-in analytics on the platform. It is also flexible, and it provides customization options. Most important of all, the platform is free. 
Is Ecommerce SEO Still Worth it in 2021?
Many people find online shopping more convenient today than visiting physical stores. So, you surely need a website for your store to get more sales and establish your brand. However, you'll need more than just an ecommerce store to achieve those things. You'll need an optimized website, along with wise and useful SEO tactics. Therefore, YES! Ecommerce SEO is crucial for your online business.
SEO content is free, and unlike PPC, it's a smart choice to bring in more traffic to your site. Even if you choose to get an ecommerce SEO plan, the costs will bring you results. Aside from social media accounts, ecommerce SEO with well-written and optimized blog posts will help you get new visitors. If your products, descriptions, and site structure are excellent, these visitors will take action and turn into clients.
Besides that, most individuals use the internet to get answers to their questions and gather the information they need. If your website has the most useful information, Google will give you a better ranking, and people will recognize your brand.
When Will SEO Results Be Visible??
Different SEO firms have differences in the techniques they use to boost website traffics. But visible results from e-commerce SEO usually take up to 6 months, depending on the strategies. SEO won't be a short-term tactic that you have to do for some months. If you stop too soon, you might lose your chance of getting the recognition that your brand deserves. So, you have to be patient about the progress. Even after seeing results, you have to maintain them to ensure that you will still be receiving more traffic and keep your standing great.
Start with 15 minutes
If you would like to see your Ecommerce SEO audit moving in the right direction, check out our affordable 15-minute video audit, which will give you a head start compared to your competition and set you up for organic traffic success.