E-commerce is the present and future of retail. Despite the global economic turmoil, experts believe that online sales will scale to as much as $4.13 trillion. And yes, it is expected to grow even more in the years to come.
If you want your business to take hold of this financial opportunity, you need to sign up for an e-commerce platform. Today, one of the best options prove to be Shopify, a program that can help you set up a lucrative online store.
While Shopify makes it easy to sell your products and services, the fact is that there is no shortage of competition out there. If you want your store to rise from the rest, it needs to rank high in search engines.
While this is no easy task, you could do so successfully with search engine optimization (SEO) and the help of the best Shopify SEO apps.
First Things First: What is Shopify?
Shopify is an e-commerce program that allows you to sell your products through an online platform. It also provides Shopify POS, a program that facilitates in-person sales.
Shopify was founded in 2004 by Tobias Lutke, Daniel Weinand, and Scott Lake. The trio was thinking of opening Snowdevil, a company that sells snowboarding equipment. Dissatisfied with the e-commerce options in the market, Lutke, a computer programmer, decided to make one on his own.
Since its inception in 2004, the Canada-based company has helped over one million businesses make the most out of online retailing.
SEO: Why is it Important for Your Shopify Store?
SEO is all about optimizing or improving your website to generate better organic visibility. As for your store, SEO brings about the following benefits:
More Visitors Equal More Potential Buyers
Although millions of users are searching Google and Bing every day, you won't expect these people to go beyond the first page. More often than not, they only click on the top five of the search engine results pages.
So how does this impact your business? For one, taking first place in the results will help you gain 30% of the organic search traffic. It drops to a mere half (15%) for second placers, 10% for third placers, 6% for the fourth, and 5% for the fifth.
Without SEO, your store is sure to be buried in the latter pages of the Google search results. It drops the probability of clients finding your shop to zero.
So, even if you sell good stuff, if consumers can't find you, you won't be able to make a sale.
Cheaper Than Other Tactics
Using SEO to gain visibility is a more cost-effective way than paying for ads.
According to a report, you have to pay as much as $5.88 for every click if you use Google ads! Worse, this click isn't even a sure sale.
Better than Pay-Per-Click (PPC) Advertising
More importantly, optimized websites generate more visitors than PPCs. As you see, SEO can help you increase sales without spending too much.
Best Shopify SEO Apps for Your E-Commerce Store
Now that you know how optimization can do wonders for your Shopify store, how can you maximize it? By using the best Shopify SEO apps, of course!
Did you know that you can use more than 100 Shopify apps to improve your online store's SEO?
Though we can't include every one of them, here are the most noteworthy SEO apps for Shopify:
Plug in SEO
Used by over 30,000 Shopify users, Plug in SEO is one of Shopify's most popular SEO modules.
This program helps you determine SEO issues that may compromise your Google search results. It automatically checks your page title, heading, meta descriptions, content, article structure, and website speed, among many others.
It can also fix broken links and image alt text. You don't need to worry about optimization issues as well because it runs automatic SEO audits.
If you have a blog, Plug in SEO optimizes it for higher rankings. You can set target keywords on all your product pages to help them rank better.
Monitoring your traffic is also a breeze as this plugin can be easily integrated with Google Webmasters Tools and Google Analytics.
Smart SEO
Another popular SEO app is Smart SEO, which claims to cut down the time you spend optimizing your Shopify store by up to 80%.
This app provides relevant meta-tags for your products, collection pages, blog entries, and articles. It also gives you alt text for product photos without the need to manually edit each one.
Only costing $4.99 a month, Smart SEO comes with a free seven-day trial, making it one of the most affordable plugins in the market.
SEO Manager
With this app, you can run the SEO diagnostics of your website. It can even provide you with keyword suggestions, perform Google search console integrations, run analytics, and identify defunct links, to name a few of its over 20 features.
Another indispensable feature of this app is its ability to provide real-time feedback, helping you see which of your SEO tactics are working and which ones need to be tweaked.
SEO Plus
If you want to increase traffic and sales to your Shopify store, SEO Plus might be the tool you need.
It automatically scans your website content and even keeps it fresh and updated to help you achieve higher rankings, more traffic, and better conversions. You can also customize the content you display depending on your needs and preferences.
You can use this plugin for customers all over the world because of its multi-language support. Your content can easily be accessed in all screen sizes and devices.
The best part is, it's free to use!
SEO Audit Pro
You can't improve your Shopify rankings unless you know the SEO issues you need to fix.
This is where SEO Audit Pro comes in. It provides you with a full audit of your on-page SEO across your whole store – from the pages and collections to your blog posts and social media – then compares it to your competition.
You'll see the tactics that your competitors are doing to drive traffic to their store, allowing you to emulate them and improve your own store's performance.
This plugin also includes a keyword research tool to know the keywords that your store should target.
SEO Image Optimizer
Did you know that you can drive traffic back to your online store using Google Image search? You can do just that with the SEO Image Optimizer plugin!
This optimization module automatically optimizes the alt tags of all your site's images, making them searchable on Google. Putting this on autopilot allows you to focus more on your store's products.
It also offers an unlimited image sync quota, plus it allows you to add rich results to your website.
SEO Imager All-In-One
An alternative to SEO Image Optimizer is SEO Imager All-In-One, which allows you to resize and compress your images to speed up your Shopify online store.
Aside from those, this plugin also optimizes file names and alt tags so that your photos will rank in Google's image search, thus boosting your SEO game.
OptinMonster
Convert your visitors into customers with OptinMonster, a conversion optimization tool that can increase your email subscribers, reduce cart abandonment, and increase overall conversion.
Once you integrate OptinMonster with Shopify, you can create various dynamic campaigns like popups, floating alert bars, slide-in scroll boxes, and spin to win campaigns.
It features tons of pre-made templates that you can customize according to your preferences using the app's drag and drop builder.
Rich Snippets for SEO
Speaking of snippets, you can optimize your chance of getting featured by Google's snippets with Rich Snippets for SEO.
This tool helps search engines better understand your website content, thus increasing your chance of landing at the top of the SERPs.
Customers get detailed product information right on the search results, so they know exactly what you're offering. You can also display direct links to your company's social profiles right on the search results.
With this Shopify app, you can add structured data markup to your product pages, helping them stand out in the search results. It will then improve your click-through and conversion rates.
JSON LD for SEO
Another rich snippet tool that you can use for your Shopify site is JSON LD for SEO. It adds the required full JSON LD structured data to all the products in your Shopify store so that it can display the rich snippets automatically.
Some of the rich snippet types you can display include product stock, reviews, product photos, and product price.
Aside from being easy to install, this tool is also regularly updated, so you can always add the necessary structured data for every new page in your store. It is also easy to integrate with Google Merchant Center and various review apps.
SEO Content Blocks
Content is king, so if you don't have proper content on your Shopify site, you might lose out on your competitors.
The SEO Content Blocks plugin allows you to add extra content blocks to any section of your homepage or product pages, allowing you to stay ahead of the competition. You can add various types of content as well, be it slides, FAQ sections, or expandable blocks.
You can even add internal links to other pages in these content blocks, optimizing your site's internal link structure and boosting your site rankings.
Best of all, you don't need any coding knowledge to use this Shopify app as it sports a simple and easy to understand interface.
Video Traffic
Videos are essential SEO tools these days, so having a Shopify plugin that allows you to automatically post your store videos on YouTube and other video marketing channels is a godsend. And that's precisely what Video Traffic does.
Posting your videos on various platforms act as lead and traffic generation SEO tools for your Shopify online store, encouraging viewers to pay a visit to your store.
All videos are also optimized for search engines, so you'll see them ranking in the search results, thus providing additional exposure to your brand.
The videos are customizable, letting you add music and video effects. Though the videos are of high quality, they can be easily shared on various social media channels.
Schema Plus for SEO
Made by Google's former software engineers, the Schema Plus for SEO app helps you easily set up your FAQ Schema so that search engines can easily understand the contents of your webpages.
Even if you already have an old schema in your webstore, this plugin's support team will fix any old code issues you may encounter.
You can integrate this module with various Shopify plugins like Shopify Product Reviews App, Yotpo Reviews, Loox App, and Judge.me, among others.
SEO Booster
Isn't it great to get instant feedback on your optimization efforts?
SEO Booster does precisely that by scanning your Shopify store and offering suggestions to fix and improve SEO, such as adding meta titles and meta tags.
It also provides structured data so that search engines can quickly understand your content and rank it appropriately.
Aside from the text, SEO Booster also helps you optimize your product images, submit your sitemaps, and get rid of 404 errors that might pull your rankings down.
If you're a beginner and want to automate your SEO efforts, SEO Booster is a recommended tool for you. It also has a responsive support team, so you can get immediate assistance as needed.
All in One and Auto SEO
If you want a more in-depth but still easy-to-understand version of SEO Booster, you might want to check out All in One and Auto SEO.
Used and trusted by almost 2,800 Shopify store owners, this Shopify plugin not only scans your site for optimization issues but also for your Alexa rank, social shares, and keyword performance.
Stumped on what to write for your meta tags? You can create templates and update all of them at once.
You can also count on this Shopify module to check your website speed on both desktop and mobile and fix any broken links and 404 pages.
Simple SEO
Take control of how your Shopify store appears in the search engine results with the Simple SEO app.
It quickly analyzes your meta titles and descriptions and recommends fixes to improve them. It also adds targeted keywords to your meta tags to optimize them better.
SEO Product Optimizer
Boost your products' organic visibility in the search results and social media through the SEO Product Optimizer.
It takes the guesswork out of social media posting since you can customize how your products look on various platforms.
You can set up a custom title, product image, and description before you start sharing them on your channels. You can also add low-competition keywords on essential areas of your product pages, like the title, description, and content body.
Need to do some competitor research? SEO Product Optimizer gives you a glimpse of your competitors' product pages, thanks to the auto-fetching feature that lets you check similar products online.
The plugin also provides product suggestions for each item in your store, encouraging more organic traffic to your store.
SEO Metriks Marketing Platform
Unlike other Shopify SEO modules that solely focus on helping you rank better on the search engine results, the SEO Metriks Marketing Platform chooses to focus on all aspects of your marketing.
Not only does it help you identify keywords you need to target, but it also assesses your social media performance in contrast to your competitors'. After all, social media is now increasingly affecting your SEO.
KS SEO Keywords Suggester
Keywords are one of the most important foundations of SEO. Thus, you can expand your product pages' SEO reach just by adding relevant keywords – something that KS SEO Keywords Suggester does for you.
Once you install this plugin, it works 24/7 to find new keywords and niches you didn't even know about, as long as they stay relevant to your Shopify store. It also finds keywords for your site pages that are already receiving substantial organic traffic, making it an effortless way to increase that page's rankings using new keywords.
To maximize the KS SEO Keywords Suggester, simply connect it with Google Search Console, and it already automates your entire keyword research.
Whitespark's Local Citation Finder
Want to improve your local search rankings? Whitespark's Local Citation Finder might be able to do just that by building more citations.
This Shopify app helps you find sites where you can list your business to improve your local SEO. With just a few clicks, you'll be able to find hundreds of NAP citations.
You can even reverse engineer your competition's citations so that you can also be cited in the places where they are mentioned.
Google Customer Reviews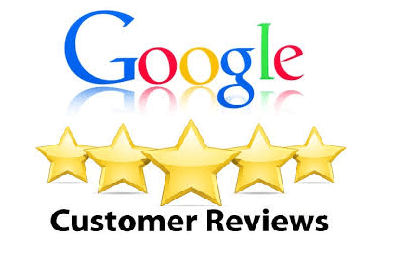 Social proof is so necessary when it comes to establishing trust. With Google Customer Reviews, you can collect all the ratings and reviews your customers leave for you and display them proudly on your Shopify store.
It displays an aggregated rating of your site based on real client feedback. It also shows seller ratings and reviews in the search snippets, resulting in higher click-through and conversion rates.
You can integrate this module with the Google Merchant Center. It's also easy to install on several devices.
AMP by Shop Sheriff
A mobile-friendly Shopify store is no longer an option these days; it is a necessity.
That is why AMP by Shop Sheriff helps you create an accelerated mobile page (AMP) for your store to ensure that your mobile pages load much faster – a crucial ranking factor in Google.
AMP pages can help reduce the bounce rate and increase your engagement metrics, like your conversion rate.
And with this tool, you can create AMP-specific versions of all the important pages of your Shopify store. It also allows you to optimize your URLs, edit your sidebar links, and integrate both Google Analytics and Google Tag Manager to boost your mobile rankings further.
PageSpeed Monitor
Monitor your page speed with the PageSpeed Monitor, which offers hourly monitoring that you receive through email alerts. It also charts the data over time so that you can visualize the performance of each of your product pages.
If you encounter any issues affecting your Shopify store's page speed, you can identify and fix them with PageSpeed Monitor. You can also set conditional alerts based on specific metrics.
This is an excellent and simpler alternative to Google Page Speed Insights, as you can monitor the numbers right on your Shopify dashboard.
But aside from keeping tabs on your website, PageSpeed Monitor can also check in on your competitors, making sure that you are always a step ahead of them.
PWA Pro with Caching
Enhance user experience with fast-loading webpages via PWA Pro with Caching. It caches your images and CSS to cut your page load time and Shopify users' download waiting time. After all, a fast browsing experience is a key metric in optimization.
Aside from speeding up your loading time, this plugin also has automatic AMP integration, allows you to send push notifications to your customers, lets them install your store on their mobile devices, and even offers offline browsing.
Sitemap and NoIndex Manager
SEO also involves optimizing your sitemap, and the Sitemap and NoIndex Manager plugin helps you do that.
It gives you complete control over your XML sitemap, noindex, and nofollow tags so that you can select which pages to index and which ones to avoid, like your customer and payment details. It also solves your duplicate content issues.
Even if you have no experience working on sitemaps, Sitemap and NoIndex Manager makes it a lot easier for you.
All these apps can help you boost your store to the top of the search engine rankings. Many of these come with a free trial, so you can test drive them first before you commit.
But while it may be exciting to download all of Shopify's apps, remember that having too much can slow your site down.
Indexing wise, slow speeds can pull your rankings down. Prevent this double whammy by downloading only the apps you need from this extensive list of the best Shopify SEO apps.